Welcome to the blog of Starman, Inc., also known as www.CzechBeads.com, your source for wholesale Czech glass beads, CzechMates, TOHO Japanese seed beads, and more. We are proud to inform bead lovers of the many new and exciting products and events that happen within our multifaceted industry.
Friday, February 23, 2018
Introducing

the Finial™ Half-Hole Round, the newest bead from Starman. This 2mm round bead has a hole that extends half way through the bead to accommodate wire ends, cords, fibers and more.
Crafters who use braiding and weaving techniques, including Kumihimo and Macrame', can adhere Finials™ to the ends of cords and threads for a professional finished look. Additional colors coming soon!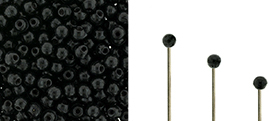 384-02-2398 Finial Half-Hole Round Bead 2mm : Jet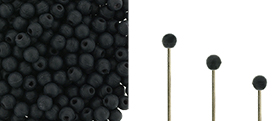 384-02-M2398 Finial Half-Hole Round Bead 2mm : Matte - Jet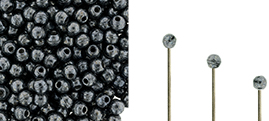 384-02-14400 Finial Half-Hole Round Bead 2mm : Hematite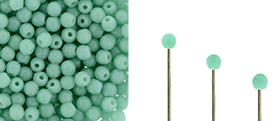 384-02-6313 Finial Half-Hole Round Bead 2mm : Turquoise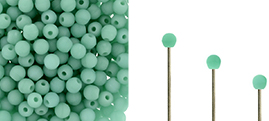 384-02-M6313 Finial Half-Hole Round Bead 2mm : Matte - Turquoise

384-02-P14413 Finial Half-Hole Round Bead 2mm : Luster - Opaque Champagne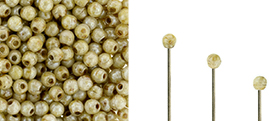 384-02-P65401 Finial Half-Hole Round Bead 2mm : Opaque Luster - Picasso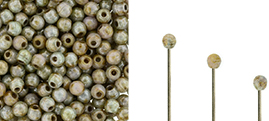 384-02-P65455 Finial Half-Hole Round Bead 2mm : Ultra Luster - Opaque Green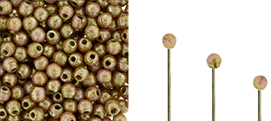 384-02-P65491 Finial Half-Hole Round Bead 2mm : Luster - Opaque Rose/Gold Topaz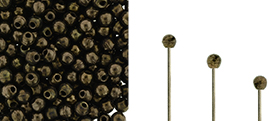 384-02-14415 Finial Half-Hole Round Bead 2mm : Dk Bronze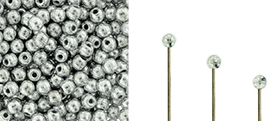 384-02-27000 Finial Half-Hole Round Bead 2mm : Silver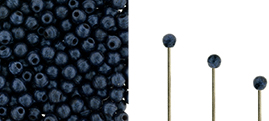 384-02-79032 Finial Half-Hole Round Bead 2mm : Metallic Suede - Dk Blue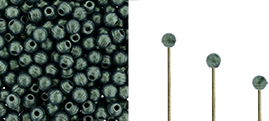 384-02-79051 Finial Half-Hole Round Bead 2mm : Metallic Suede - Lt Green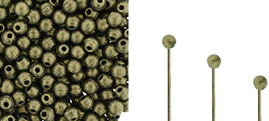 384-02-79080 Finial Half-Hole Round Bead 2mm : Metallic Suede - Gold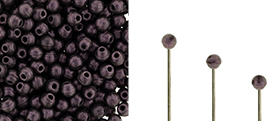 384-02-79086 Finial Half-Hole Round Bead 2mm : Metallic Suede - Pink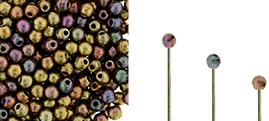 384-02-K0164 Finial Half-Hole Round Bead 2mm : Matte - Metallic Bronze Iris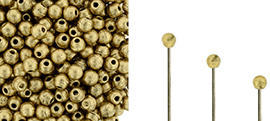 384-02-K0171 Finial Half-Hole Round Bead 2mm : Matte - Metallic Flax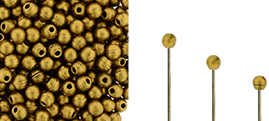 384-02-K0174 Finial Half-Hole Round Bead 2mm : Matte - Metallic Antique Gold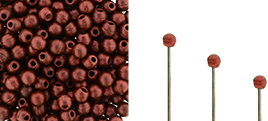 384-02-K0189 Finial Half-Hole Round Bead 2mm : Matte - Metallic Lava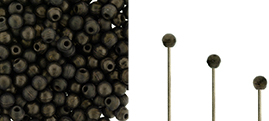 384-02-M14415 Finial Half-Hole Round Bead 2mm : Matte - Dk Bronze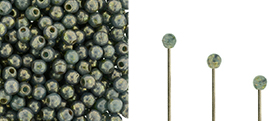 384-02-BT6313 Finial Half-Hole Round Bead 2mm : Turquoise - Bronze Picasso